Panomar Apartments in Alameda, CA
Come home to the coastal city you've been waiting for at a dream location. Nestled at 1100 Pacific Marina, Panomar Apartments in Alameda, CA, is where home becomes your favorite destination. Here, you can take in the stunning bay scenery while living in a prime luxurious space. Our Alameda apartments for rent give you proximity to many endless local attractions. With quick access to everything in Oakland, you'll be able to discover the entire world at your fingertips. Enjoy exploring local attractions such as Crab Cove Visitor Center, Crown Memorial State Beach, Pier 39, Golden Gate Park, and more. Embrace top local restaurants, modern art, outdoor recreation, and a thriving community at our Alameda apartments.

Dive into the Bay Area in a neighborhood that makes you feel right at home. Panomar Apartments offers luxury and convenience, and it's within your means. Select from our fully-renovated 1 bedroom apartments in Alameda and 2 bedroom apartments and 3 bedroom apartments. With fully styled high-end finishes you'd expect to see in a boutique hotel, our apartments near Alameda have the features that you want. If your balcony doesn't invite your eyes to see things differently, the floor-to-ceiling windows will. Let us prove it to you by scheduling a tour of Panomar today.
keyboard_arrow_rightAvailable Apartments
Professional Management
Great Neighborhood
Flexible Lease Terms Available
24 hr Emergency Maintenance Service
Elevator
Business Center
Controlled Access
Wheelchair Access
BBQ Grills
-Alameda Island Brewing Company
-Alameda Grill
-Alameda Scoop
-Angela's Restaurant
-Ark Chinese Restaurant
-Asena Restaurant
-Baguette
-3Dot Art Gallery
-Alameda Museum
-Alameda Personal Training
-All in One Fitness Training Lab
-High Scores Arcade Museum
-MGH Discovered Art
-PEDAL Cycling Alameda
-3Dot Art Gallery
-Alameda Bicycle
-Alameda Natural Grocery
-All Good Living
-Books Inc.
-D20 Games
-Dan's Fresh Produce
-Farmstead Cheeses & Wines
Pet Friendly
Life is better when you have pets! Conveniently located near beautiful parks and trails, Panomar is the perfect place for you and your pets to have a healthy and active lifestyle. For many of us, our pets are family. Panomar in Alameda, CA is a pet-friendly apartment complex and invites you and your family to enjoy living in this peaceful community where everyone's needs are met, including your pets.
keyboard_arrow_rightView our Pet Policy
Apartments
Every apartment at Panomar offers the space and comforting qualities you need to make your apartment the home you've always desired. Our modern 1, 2, and 3 Bedroom apartments give you the ability to choose from a variety of floor plans that will surely meet your highest expectations. The amenities offered at Panomar provide residents with all the necessities of easy living and floor plans for every lifestyle.
keyboard_arrow_rightView Available Apartments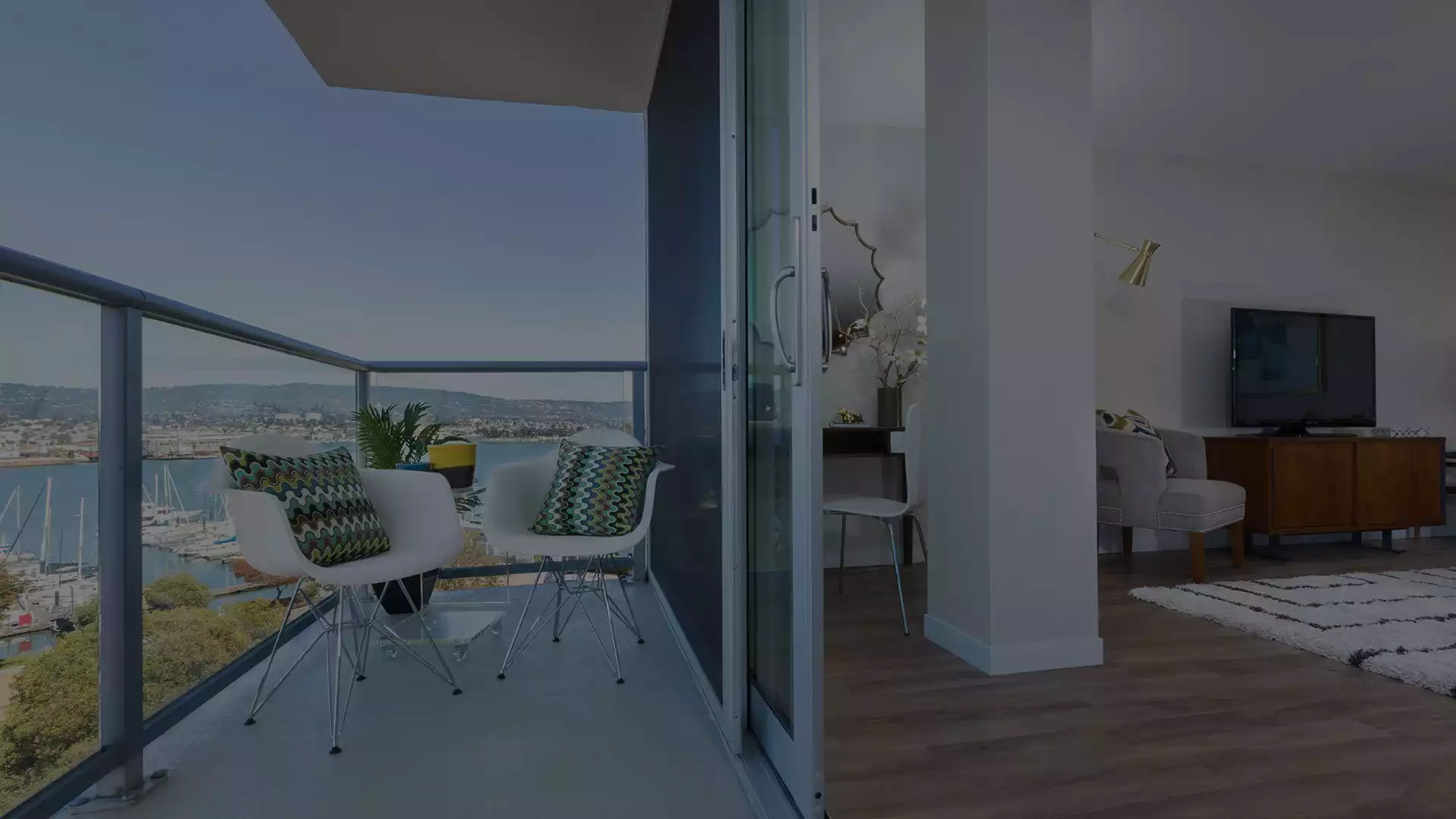 Live in California, Love your Apartment
Located right across from the Bay Area's gorgeous marina, Panomar gives you stellar island views for a backyard. Our Alameda apartments provide you with the world at your fingertips and give you easy access to an ideal lifestyle. Embrace close proximity to Pier 39, Golden Gate Park, Alcatraz Island, 3Dot Gallery, and more. At our 94501 apartments, you can create a lifestyle that is based on comfort and convenience. Here, you'll genuinely love being in the center of it all where you can enjoy the view from your private balcony or our rooftop deck. There is never a shortage of activities at our Alameda apartments for rent, from fine dining to shopping to sailing on the water. At the end of each day, you will love coming home to high-quality living at our apartments on Pacific Marina. The apartment you have always been waiting for is waiting for you. Join Panomar, where home becomes the destination. Call and reserve your new luxury home today!
keyboard_arrow_rightVisit Our Apartments